Nodechain, Inc. (Formerly Vapetek, Inc.) – Mastering The Art of GPU Cryptocurrency Mining of Bitcoin and Ethereum
HUNTINGTON BEACH, Calif., Dec. 20, 2017 (GLOBE NEWSWIRE) — Nodechain, Inc. (OTC Pink:VPTK), ("Company" or "Nodechain, Inc"), has filed an 8K in order to reflect a change in the company's direction and overall strategy.
Nodechain, Inc., formerly Vapetek, Inc., is a US-based company engaged in the blockchain sector and GPU cryptocurrency mining. The company mines high-performing cryptocurrencies with tremendous traction and growth prospects, such as Bitcoin and Ethereum. As a miner, Nodechain will utilize its state-of-the-art GPU mining rigs to solve complex algorithms and process transactions between various consumers. In exchange for contributing computing power to hash and verify cryptocurrency transactions, Nodechain will receive portions of freshly minted cryptocurrencies. The company is focused on expanding its operations into different sectors within the blockchain sector including dynamic cryptocurrency mining applications, blockchain applications, solidity smart contract development, cryptocurrency hashpower leasing, sales, service and B2B cryptocurrency consultation.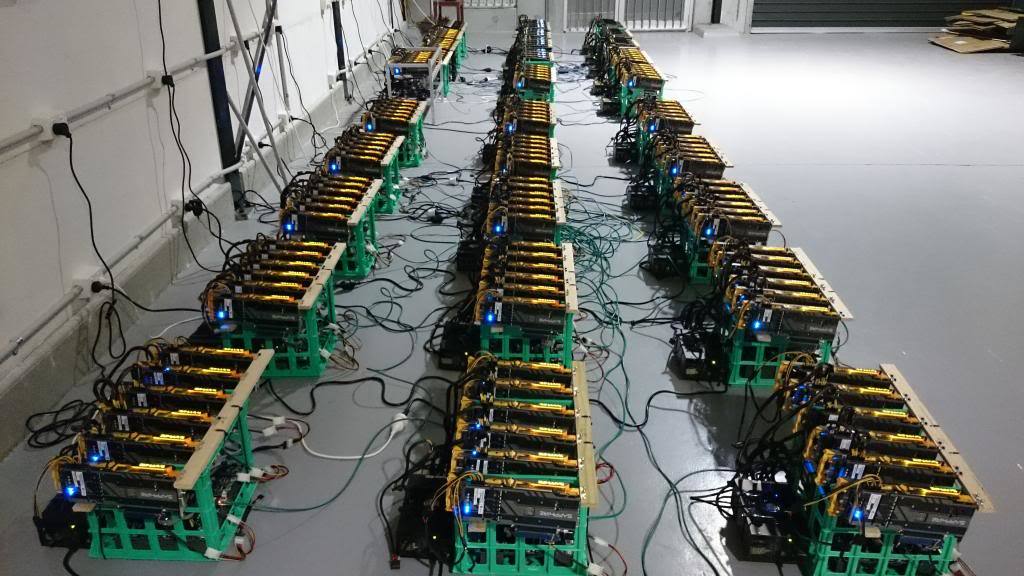 Andy Ibrahim, CEO of Nodechain, Inc., commented, "I'm proud to announce that we have changed our company's name to better reflect our future direction. We are confident that cryptocurrency mining and blockchain technology has a large market opportunity in the coming years and we look forward to growing the company and creating shareholder value, while helping to innovate the future of global currency. Nodechain, Inc. is a fully audited and transparent digital asset mining company capable of mining alternative cryptocurrency assets like Electroneum, Zcash and privacy coin Monero. We store our mined Bitcoin and Ethereum in a high-security, state-of-the-art cold storage wallets. As a public company, we bring a new degree of trustworthiness to the 'Wild West' world of cryptocurrencies."
Nodechain, Inc. has acquired high-powered GPU-based cryptocurrency mining rigs to immediately begin its new cryptocurrency mining business operation. The company builds its own flexible, multiple algorithm mineable, GPU-efficient mining rigs from the ground up, saving time and money. The company sees this step as a tremendous opportunity to create further shareholder value by leveraging management's experience in digital assets. Being one of the few publicly-traded cryptocurrency mining and blockchain technology companies, Nodechain, Inc. is well-positioned to provide its shareholders with exposure to the new age digital assets and blockchain technology.
For more information, visit the company's newly launched website: https://nodecha.in/
(714) 916-9321
Forward Looking Statements
This release may contain forward-looking statements, including, without limitation, statements containing the words "believes", "anticipates", "expects", "intends", "plans", "seeks", "estimates", "may", "will", "could", "stands to" and "continues", as well as similar expressions. Such forward-looking statements may involve known and unknown risks, uncertainties and other factors which might cause the actual results, financial condition, performance or achievements of Nodechain, Inc., or industry results, to be materially different from any historic or future results, financial conditions, performance or achievements expressed or implied by such forward-looking statements. Given these uncertainties, the reader is advised not to place any undue reliance on such forward-looking statements. These forward-looking statements speak only as of the date of publication of this document. Vapetek, Inc. expressly disclaims any obligation to update any such forward-looking statements in this document to reflect any change in its expectations with regard thereto or any change in events, conditions or circumstances on which any such statement is based, unless required by law or regulation.
Investor Relations VPTK
teresa@i-businessmanagementllc.com
1-888-827-3451