#10 on CoinMarketCap.com (right under Monero by total market cap) at the moment NEO is trading at $26.31 with 50,000,000 NEO in circulating supply, total market cap of $1,315,500,000 ($1.315 Billion) and $85,256,900 in 24 hour trading volume, that is a whole lot of coins! In the past 24 hours NEO has risen 8.25%. We have a good feeling that NEO is here to stay despite the current situation in China regarding crypto regulation and ICOs.
---
With giants like Bitcoin emerging on the scene in recent years, cryptocurrencies have seen increasing popularity amongst traders and investors looking for a digital currency that eliminates the presence of third parties when making transactions online. While Bitcoin has continued to grow as a popularly used form of cryptocurrency, China's NEO Cryptocurrency has entered the scene recently as a new potential giant in the cryptocurrency market.
NEO Cryptocurrency broadened the idea that Bitcoin generated, creating the ability for users to formulate smart contracts that eliminate third parties during transactions while decentralizing commerce and fixing gaps in previous cryptocurrency algorithms that left these transactions vulnerable to hackers.
NEO Cryptocurrency was founded in China by a man named Da Hongfei. Da and his team work globally to talk with investors and traders about the ways in which the cryptocurrency can be used and benefit real-world exchanges on a global level. Previously known by the name Antshares and founded in 2014, NEO rebranded and began to climb in popularity among global tradesmen and investors.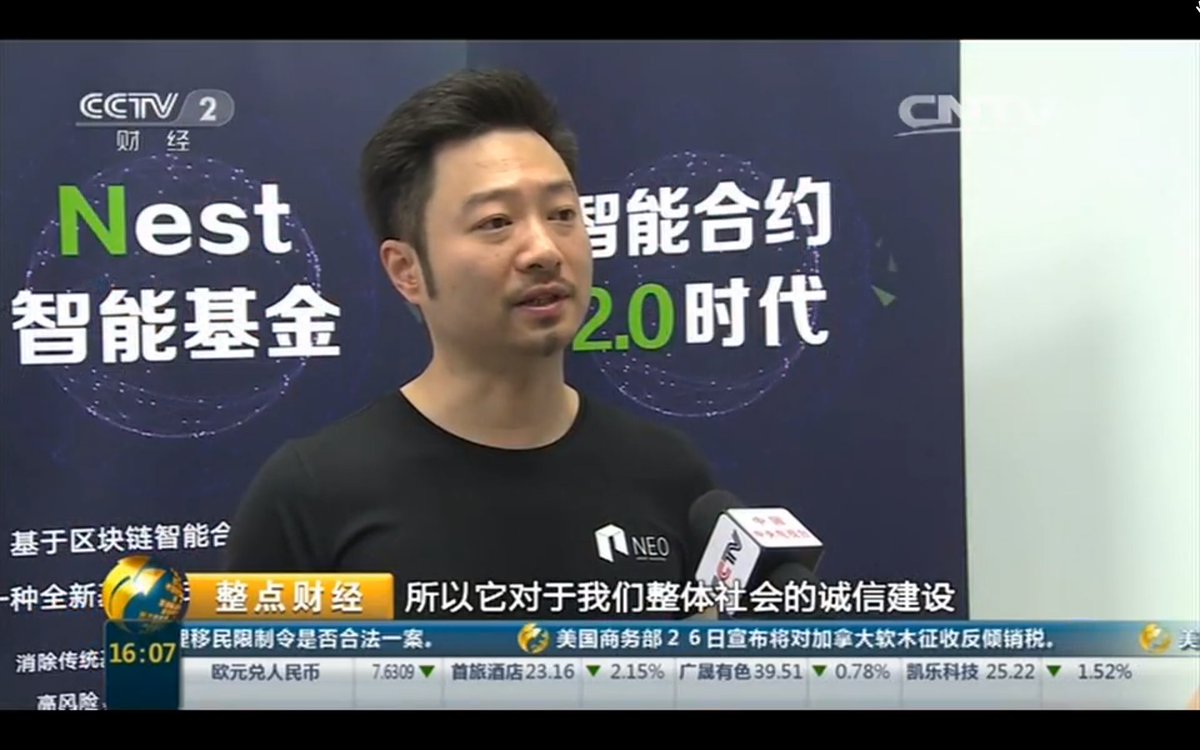 It is NEO Cryptocurrency's smart contracts that set it apart from other cryptocurrencies like Bitcoin. Essentially, NEO Cryptocurrency's smart contracts function as legally binding programs during financial exchanges. They create a set of conditions through which the transaction rides upon, ensuring that when certain requirements are met, specific results or outcomes are triggered. This allows a more secure form of trading while still eliminating the need for a middle-man that makes cryptocurrencies so unique. By providing a form of contract through which the conditions of a trade or investment agreement must be met, NEO Cryptocurrency allows individuals to more securely conduct transactions and exchanges digitally without fear of scams and fall-through.
NEO Cryptocurrency also features a joint accounting model for transactions. This joint accounting model gives businesses the autonomy to conduct transactions outside of the primary chain using their own personal methods to verify exchanges and transactions independently. This joint account model in turn gives businesses the ability to exercise complete control over their private exchange chains, a form of independence and personal accountability that is not offered with any other form of cryptocurrency technologies.
Overall, NEO Cryptocurrency is becoming a rising star in the market of cryptocurrencies and is quickly gaining popularity as a go-to option for tradesmen and investors around the world. Utilizing a smart contract technology that sets NEO apart from other common cryptocurrencies like Bitcoin, NEO introduces a more secure and complex binding system that allows transactions to be done with confidence and safety without the introduction of third-parties. The presence of third-parties in financial transactions can be frustrating when looking at trading and investments as often then middle-men take cuts of exchanges that lessen the financial value of transactions for investors. NEO Cryptocurrency works to solve this issue by providing users with a secure and autonomous means of trading in the digital age.
---
Want to start investing and trading in cryptocurrencies?
You will have to open an account with a broker or an exchange in order to start:
>> Visit recommended website to begin today <<